---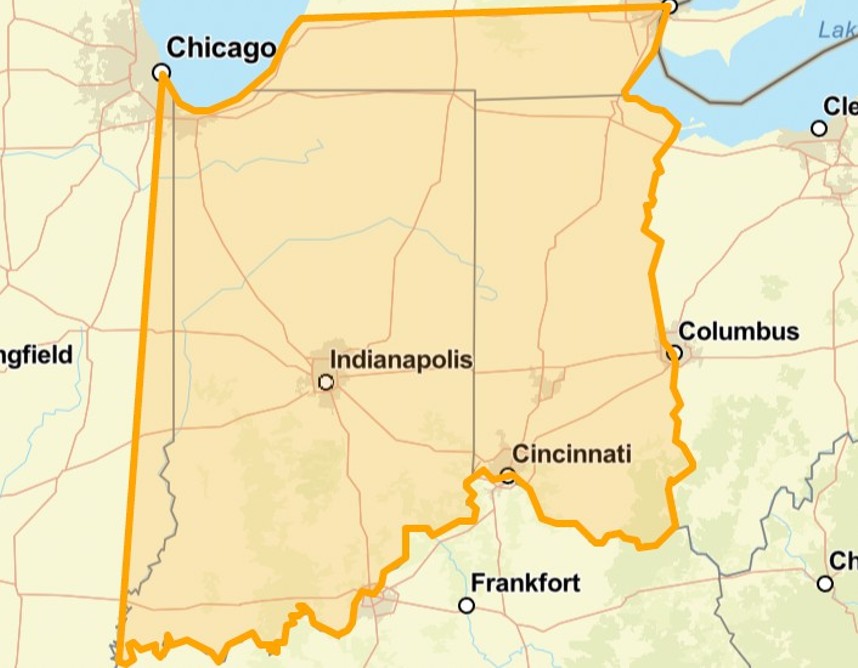 Homelands
Parcels with yellow border indicate Myaamia Homelands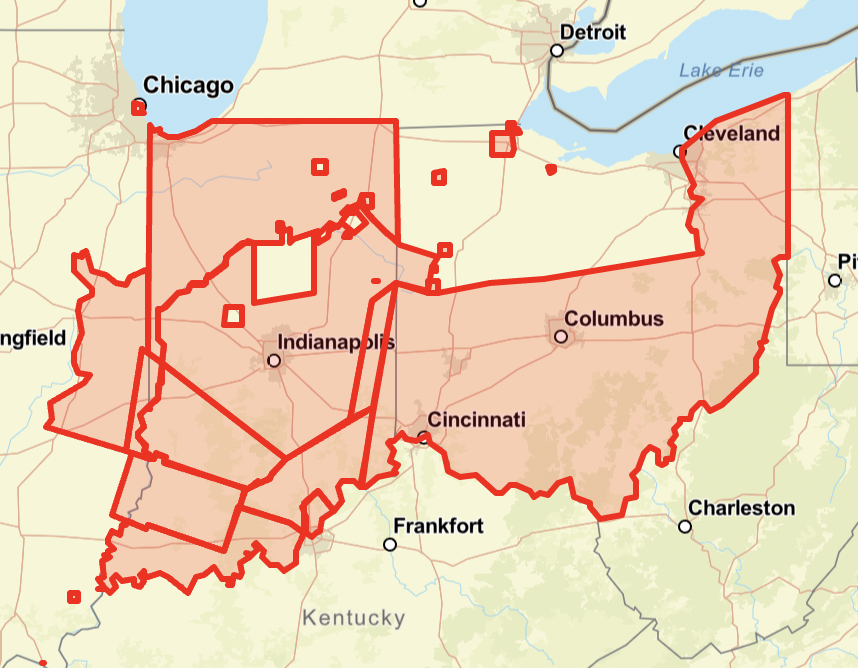 Treaty Cessions
Parcels with red border indicate Treaty Cessions.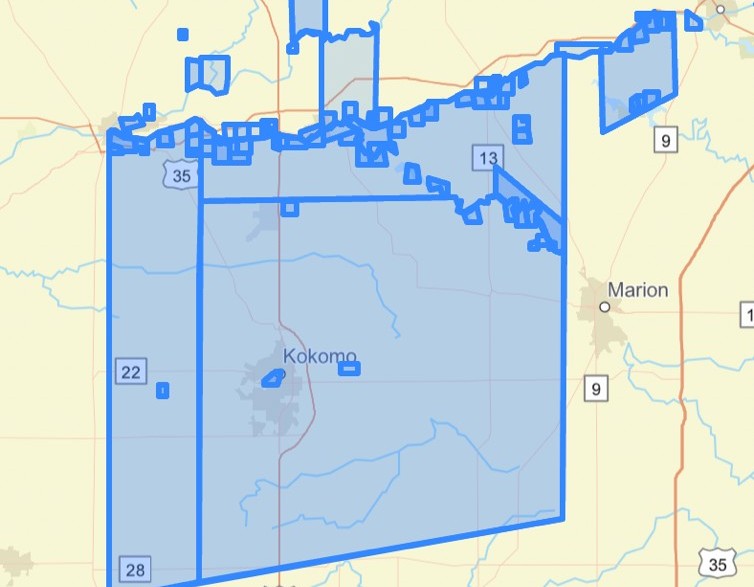 Reserves
Parcels with blue border indicate reserves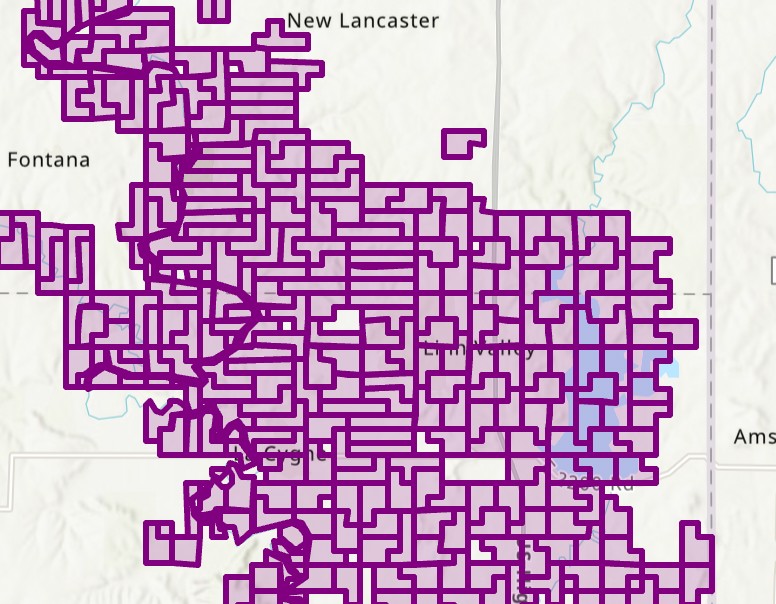 Allotments
Parcels with purple border indicate Allottments.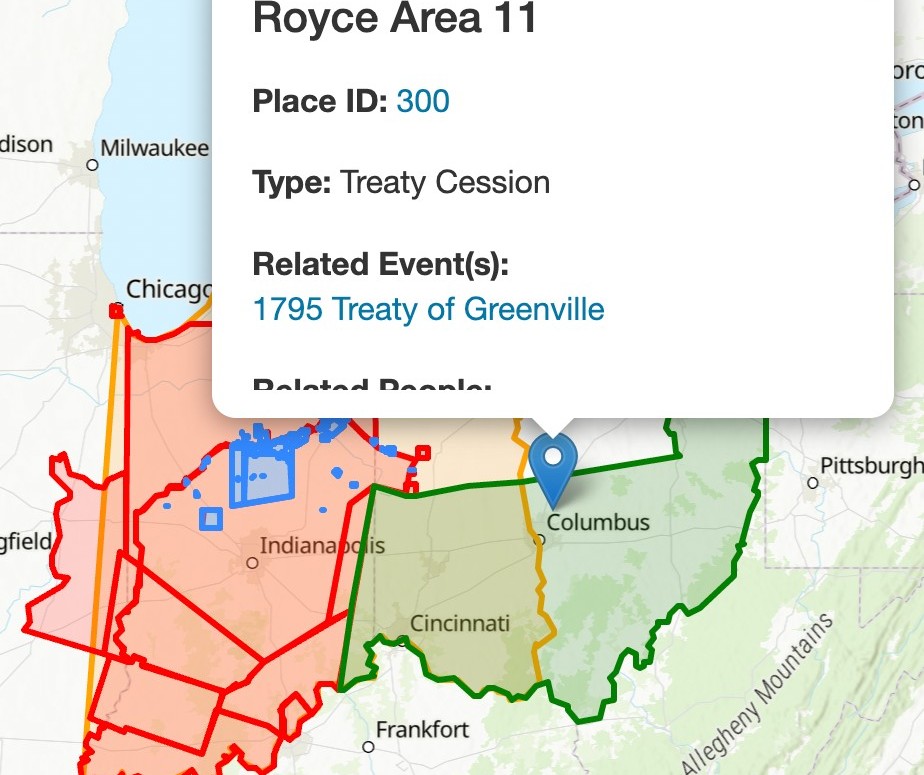 Parcel on Individual Page
Individual Parcels on the map are bordered with green color.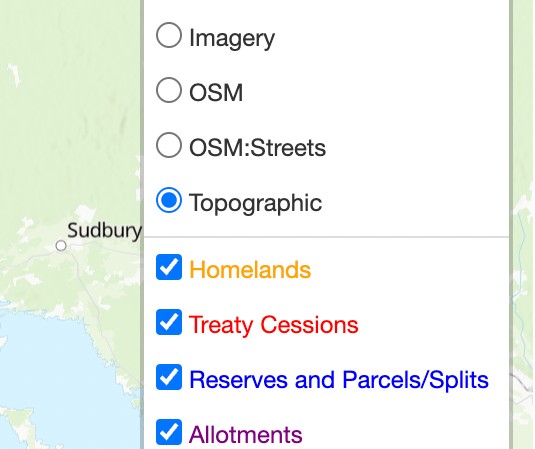 Map options
Hover on the icon on top-right corner on the map to select parcels you want to see in the map.